New sample processes are available to our customers:
Sample process - drafting and signing an employment contract: This process is available with a flow chart (BPMN) and the corresponding process steps. (Free template)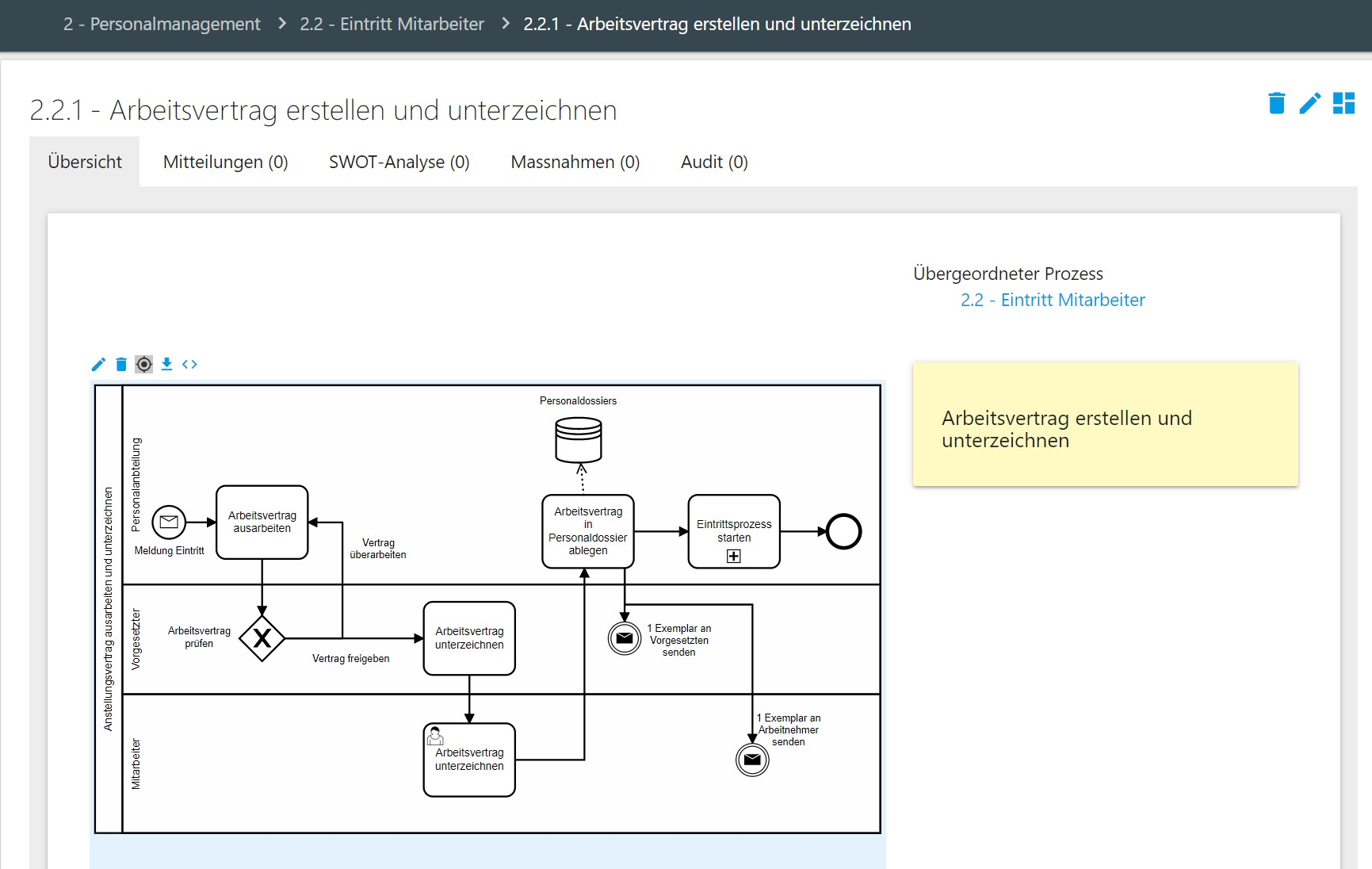 Sample process - conduct board meeting: This process describes the correct conduct of a board meeting with flowchart (BPMN). (Free template)
New standard - ISO 31000:2018 Risk management: Damage to reputation or brand, cybercrime, political risks and terrorism are just some of the risks that private and public organizations of all types and sizes around the world must fear with increasing frequency. The latest version of ISO 31000 was presented to help manage these uncertainties. ISO 31000:2018 provides clearer, shorter and more concise guidance to help organizations use risk management principles and to improve planning and implementation to make better decisions. (Free template)
New standard - duties of the board of directors: This standard describes all duties of a board of directors, from the overall management of the company to the appointment of the judge. For each chapter of the standard, the degree of fulfilment and the type of fulfilment can be specified. In this way, a board of directors can assess itself and identify missing tasks, risks and duties and monitor these with measures. (Submission subject to a fee)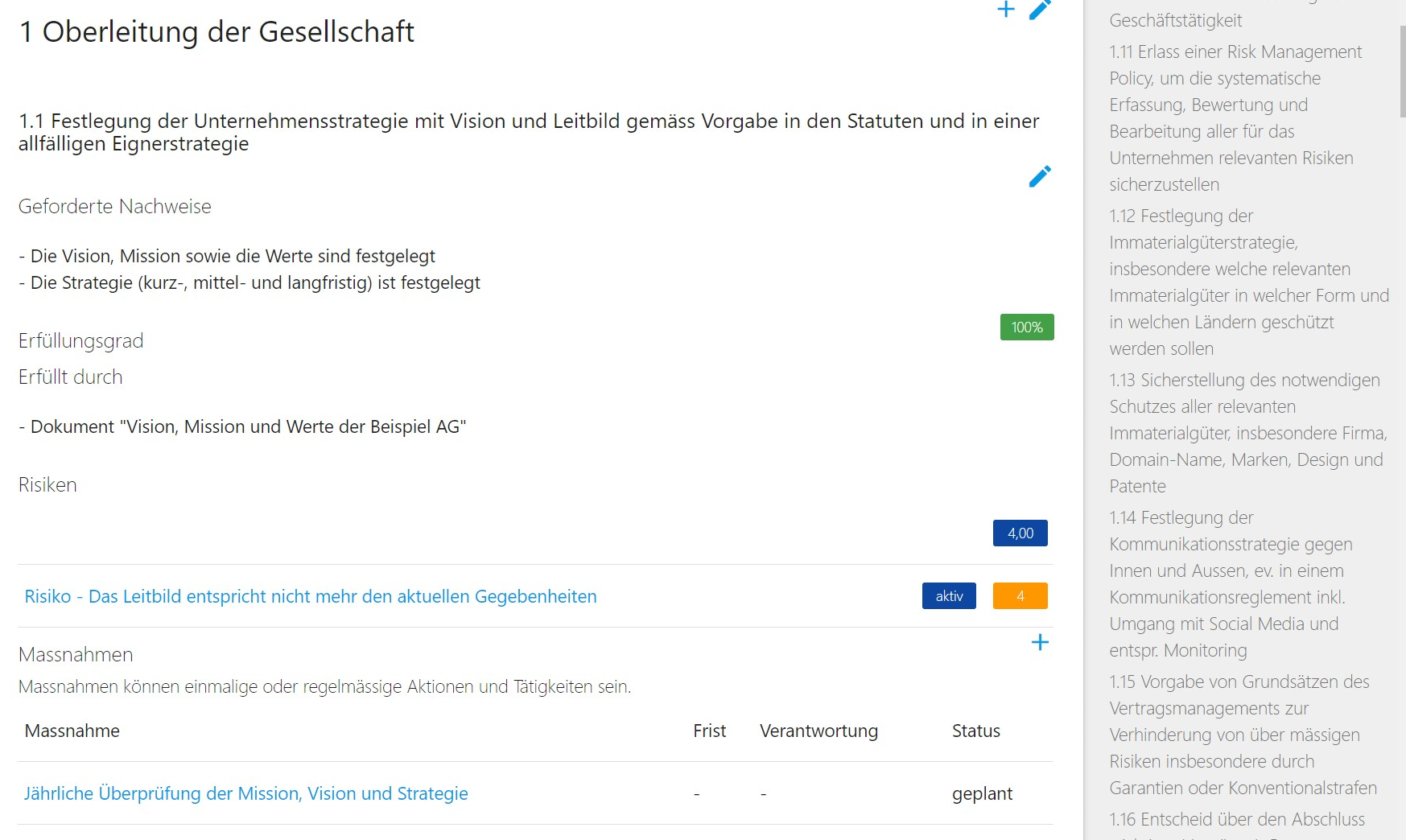 All these templates can be added to existing ELIZA installations. Please contact us!
About ELIZA
ELIZA is the easy-to-use QM software from the Swiss Cloud and combines processes, organization, knowledge and Controlling (IKS) in a clearly arranged user interface.
ELIZA allows the documentation, measurement and monitoring of business processes in organizations and teams.
As a management cockpit with an integrated management system, ELIZA supports managers and employees as a daily routine in decision-making or by providing important information and key figures, which are otherwise cumbersomely requested in different systems.
A company-wide risk management system allows the definition, documentation and monitoring of risks in various areas (ICS risks, process risks, contract risks, project risks).
ELIZA is provided as a Swiss cloud solution for internal control systems (ICS), quality management, risk management and process documentation and can be used as Software-as-a-Service (SaaS) or integrated in your own IT environment.

Over 100 Templates and Examples for GRC, Process- and Quality Management.